Follow @GhanaCampusBlog
As part of the vision of the World Health Organisation (WHO) to eradicate rabies by the year 2030, the Ghana Veterinary Medical Students Association of the Kwame Nkrumah University of Science and Technology (GVMSA–KNUST) together with the Ashanti Regional Veterinary Services Directorate (VSD) conducted a free mass rabies vaccination on pets at Ejura-Sekyeredumase Municipality in the Ashanti Region.
This was done to create awareness towards the celebration of World Rabies Day which takes place on Saturday, 28th September, 2019.
The exercise which was under the theme "Vaccinate a pet; save a human life" was conducted to vaccinate pets especially dogs to reduce frequent deaths as a result of rabies in Ejura and other parts of the region. The team visited Ejura due to the increasing number of rabies cases in the locality.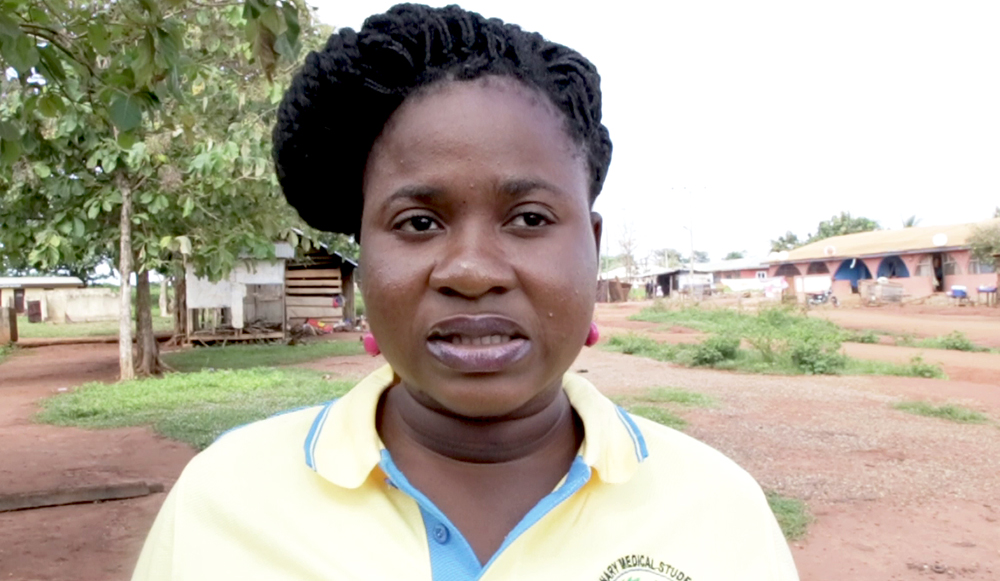 Dr. Deborah Agyakomah Yeboah, Veterinary Doctor, Ashanti Regional Veterinary Clinic
According to Dr. Deborah Agyakomah Yeboah, a Veterinary Doctor at the Ashanti Regional Veterinary Clinic, she said, to completely eradicate rabies from a community, there is the need to at most do a continuous vaccination programme for five years, hence, the assignment at Ejura has been ongoing for the past three years.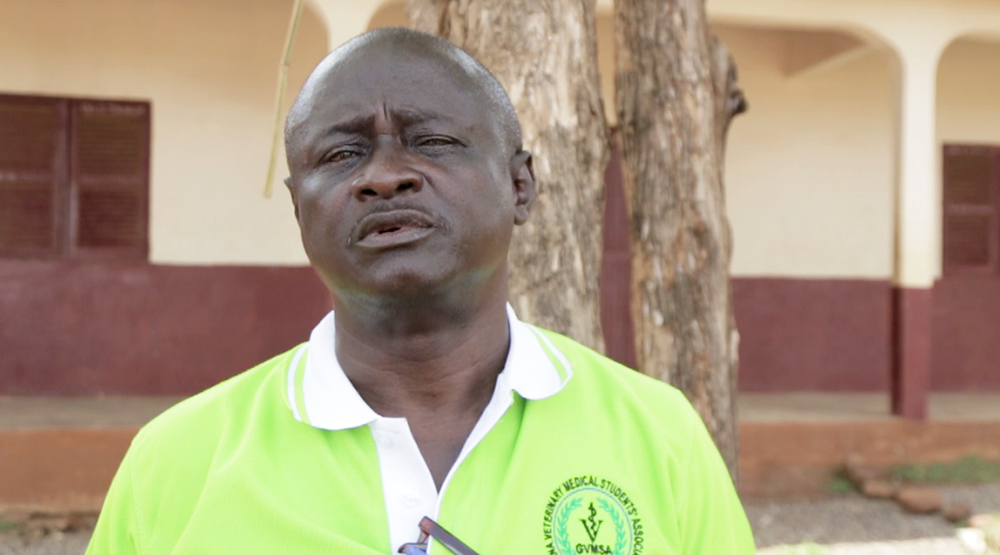 Dr. Emmanuel E. Effah, Ashanti Regional Veterinary Director
The Ashanti Regional Veterinary Director, Dr. Emmanuel E. Effah, laid emphasis on the dangers of the disease and the need for pets especially dogs to be vaccinated. He also urged the public to take the exercise seriously in order to minimise the growth of rabies in the Municipality. He further suggested the need for more Veterinary Doctors and encouraged universities to admit more students to read courses related to Veterinary Medicine.
The Principal Technical Officer of VSD in Sekyeredumase, Mr. Charles Dzidey Agbemale, expressed his gratitude on behalf of the community to the team for their initiative.
In a related development, GVMSA-KNUST needs more funds to continue the free mass rabies vaccination as the vaccines are expensive. The Association is therefore, appealing for funds from the general public and other health agencies to support this important programme.
The exercise saw the team vaccinate over 200 pets, comprising dogs, cats and monkeys.