Follow @GhanaCampusBlog
As part of efforts at reducing unemployment rate in the country, Agri Impact Consult, has secured funding from the Ghana Exim Bank for the establishment of Ten (10) Greenhouses of 640sqm each to be operated by young graduates of the Kwame Nkrumah University of Science and Technology (KNUST).
This was made known when a delegation made up of representatives from Agri Impact Consult and Exim Bank paid a courtesy call on the Pro Vice-Chancellor of KNUST on Thursday, 19th September, 2019.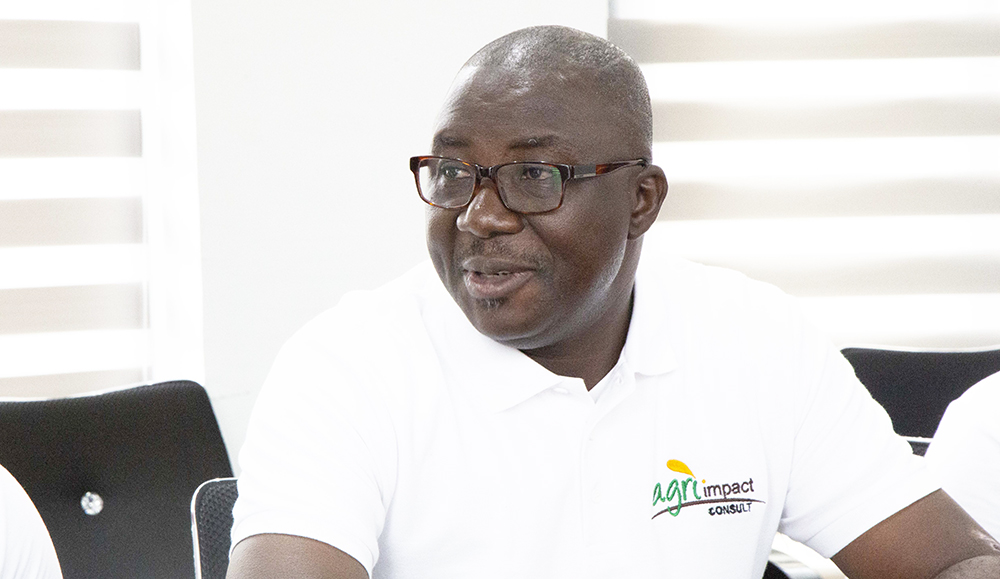 Mr. Daniel Fahene Acquaye, CEO, Agri Impact Consult
Mr. Daniel Fahene Acquaye, an alumnus of KNUST and CEO of Agri Impact Consult, led the delegation. He explained that, the gesture is in fulfillment of a pledge he made to help provide some level of employment to the graduates of the College of Agriculture and Natural Resources at KNUST's 53rd Congregation Ceremony. Greenhouse farming is a method where plants are grown in a building made of either wood or glass, under a controlled microenvironment. Mr. Acquaye explained that the purpose of building the Greenhouses in KNUST is not only meant to reduce unemployment rate but also to reduce persistent importation of vegetables and increase the production of vegetables in urban areas. He also mentioned that, the project will stimulate medium-scale agro-processing of vegetables in Ashanti Region and Ghana, as a whole. The Greenhouse project will be sited close to the Mango road and is expected to cover between 3-4 acres of land.
He further revealed that the project targets fresh graduates from the Departments of Animal Science, Horticulture and Rural Art who have the passion to explore job opportunities in Agribusiness. Mr. Acquaye also noted that, the project has the potential to benefit stakeholders including KNUST.
Mr. Acquaye again revealed that, the Ghana Exim Bank would bring on board a technical person to guide the project for two years and also train about thirty (30) graduates for the purpose of the project.
Regarding the funding of the project, the Greenhouse structures, irrigation system and maintenance, will be borne by the Ghana Exim Bank for a duration of three years.
He advised that, management of the University should make room for further expansion of the project since it has good prospects.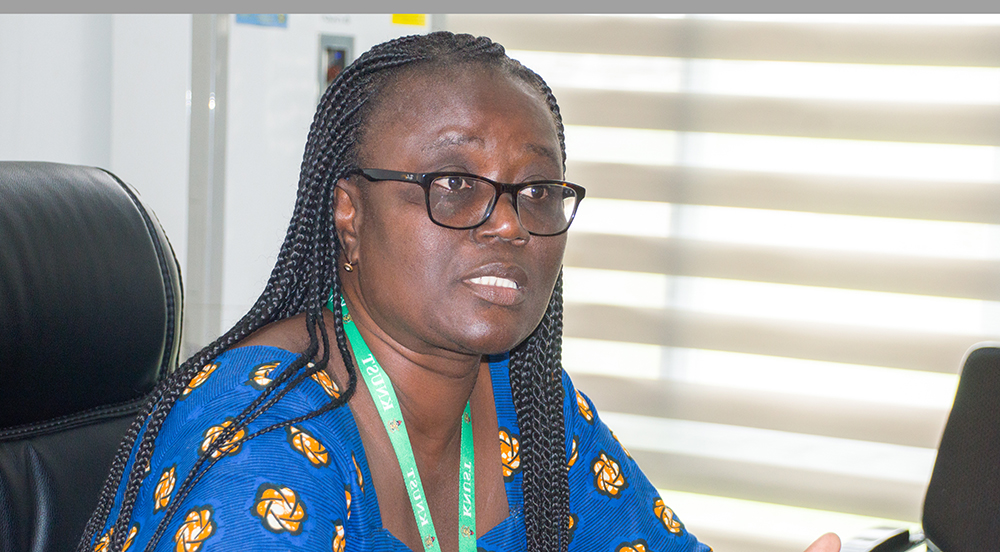 Professor Mrs. Rita Akosua Dickson, Pro-Vice Chancellor, KNUST
The Pro-Vice Chancellor, Professor Mrs. Rita Akosua Dickson, expressed much appreciation to the Ghana Exim Bank and the Agri Impact Consult for selecting KNUST to be part of this great opportunity. She assured that, the University would collaboratively work with them to make the Greenhouse project in KNUST a success.
Professor Dickson also noted the project would provide the needed opportunity for students in KNUST to have startups in Agribusiness in order to lead the entrepreneurial drive in other young graduates.
Prof. Mrs. Dickson stated that KNUST has already started a project to produce certified seeds specifically soybeans and maize to reduce Government's importation of seeds. 'We are doing these to ensure that, we become food sufficient', she said.
She was hopeful that in the years ahead, all seeds needed by Ghanaian farmers will not be imported, but produced locally by KNUST.